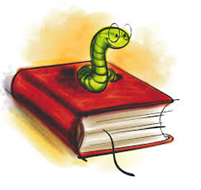 Used Book Sale May 2019 Summary
 In July it was announced in the Herald Mail that AAUW awarded twelve scholarships, an accomplishment we need to celebrate marking another successful used book sale.
Reflections on the 2019 used book sale:
23,000 items were processed from May 2018 to mid-April 2019.
30 members volunteered time and service during the set-up, clean up, and actual sale.
19 students volunteered during the sale.
12 members process books on a regular basis throughout the year.
Partnerships were developed with our new neighbors in the building.  We developed a working relationship with the Goodwill employees who take the discarded and unsold books as we process donations weekly, selling what they can in their store and moving the remaining items to a third-party vendor who transforms them into mulch.  Ben, who has the space in the building on our other side, has an online used book sale business and will take many of the books that we receive in spite of being on our do-not-donate list.  Unsold books were available for the Arc's yard sale the week after the book sale and then passed on to Goodwill and Ben.
The sale could not have proceeded so smoothly without the assistance of Missy, the Arc property manager, and her crew.  They moved the boxes when our area filled and then all the books to the gym where the sale was held.
Most of all we are grateful to the citizens of the Tri-State area who generously donate the books that make our sale possible.  During the days of the sale, thanks to Cam Corbin's media burst, the public's awareness resulted in a flood of donations so after a week's rest work resumed in preparation for the 2020 sale.
The book sale is scheduled for Wednesday through Saturday, April 22-25, 2020 with set-up on Saturday, April 18. 
 ~~~~~~~~~~~~~~~~~~~~~~~~~~~~~~~~~~~~~~~~~~~~~~~~~~~~~~~~~~~~~~~~~~~~~~~~~~~~~
Our outside donation shed is located at 1000 Florida Avenue beside the new Goodwill Outlet store on the Arc property in the west end. We are a short 2 blocks from Western Heights Middle. The shed is unlocked and available 24/7, year round! Turn into the complex off of Florida Ave, go past the Goodwill Outlet entrance and you'll see our shed against the outside wall of the building beside a small greenhouse.
Thank you so much for thinking of our organization. Your donations will help us fund approximately 12 scholarships this year.
Feel free to reach out to the group contact listed below if you are interested in joining one of the scheduled groups:
First and third Monday morning: Sharon Chirgott
Second and fourth Tuesday afternoon: Sharon Chirgott
Wednesday morning: Susie Latimer
If none of these times work for your schedule and you would like to volunteer for a different time, contact Sharon Chirgott.